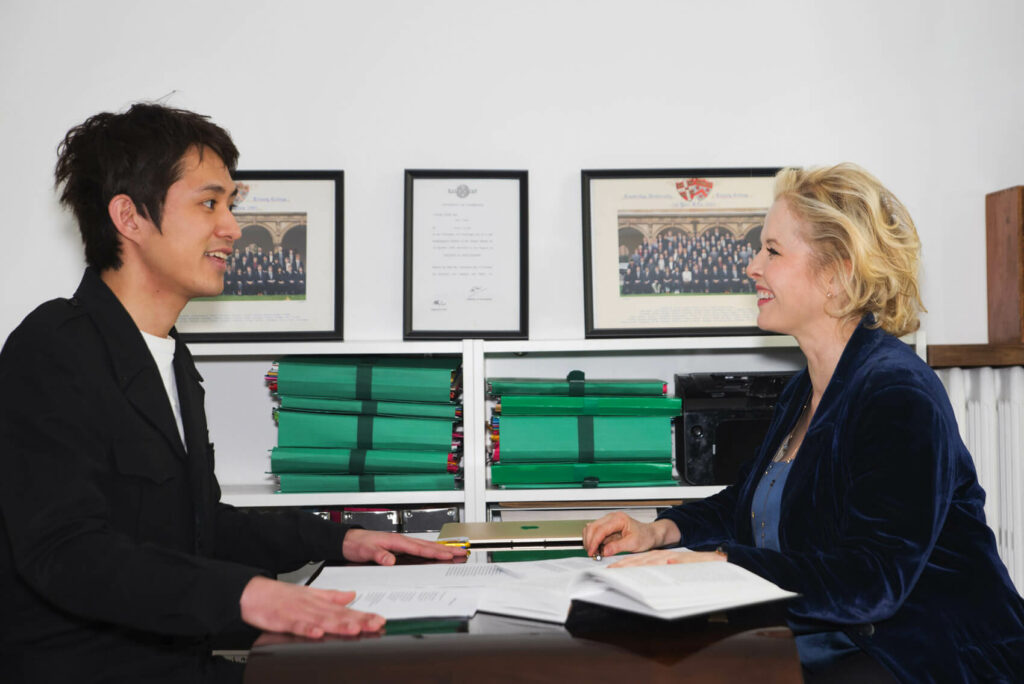 We take charge. We take care. We inspire perfection.
She was elected Fellow at both Trinity College Cambridge and Christ's College Cambridge and appointed director of research and admissions at three of the world's premier universities: Cambridge University, École Normale Supérieure and University College London.
With a rare combination of first-hand knowledge of academic institutions, she brings unrivalled expertise in working with French and international candidates. 15 years of experience have led to a success rate for candidates winning places at Oxford, Cambridge, the American Ivy League and France's Grandes Écoles that is second to none, turning close to 150 clients into as many winners.
PantheonConsulting: be guided step by step through your Ivy League applications process by an experienced team of highly qualified academics and professional coaches.
Each of our collaborators specializes in a specific field: mathematics, physic, or any other "hard" science (SAT, Gmat, GRE, MAT, PAT etc.), economics, law, political sciences, foreign languages (English, French, German etc.), comparative literature and other subjects in the humanities. All of our language specialists are not only native speakers but also highly trained and experienced educators.
We have advised hundreds of candidates from the most diverse and distinguished backgrounds from France, Monaco, Germany, Switzerland, the United Kingdom, Russia, the United States, China, Japan, Africa and the Middle East.